Papercraft
crafty things, mostly paper craft like origami, kirigami, and my "papercuts"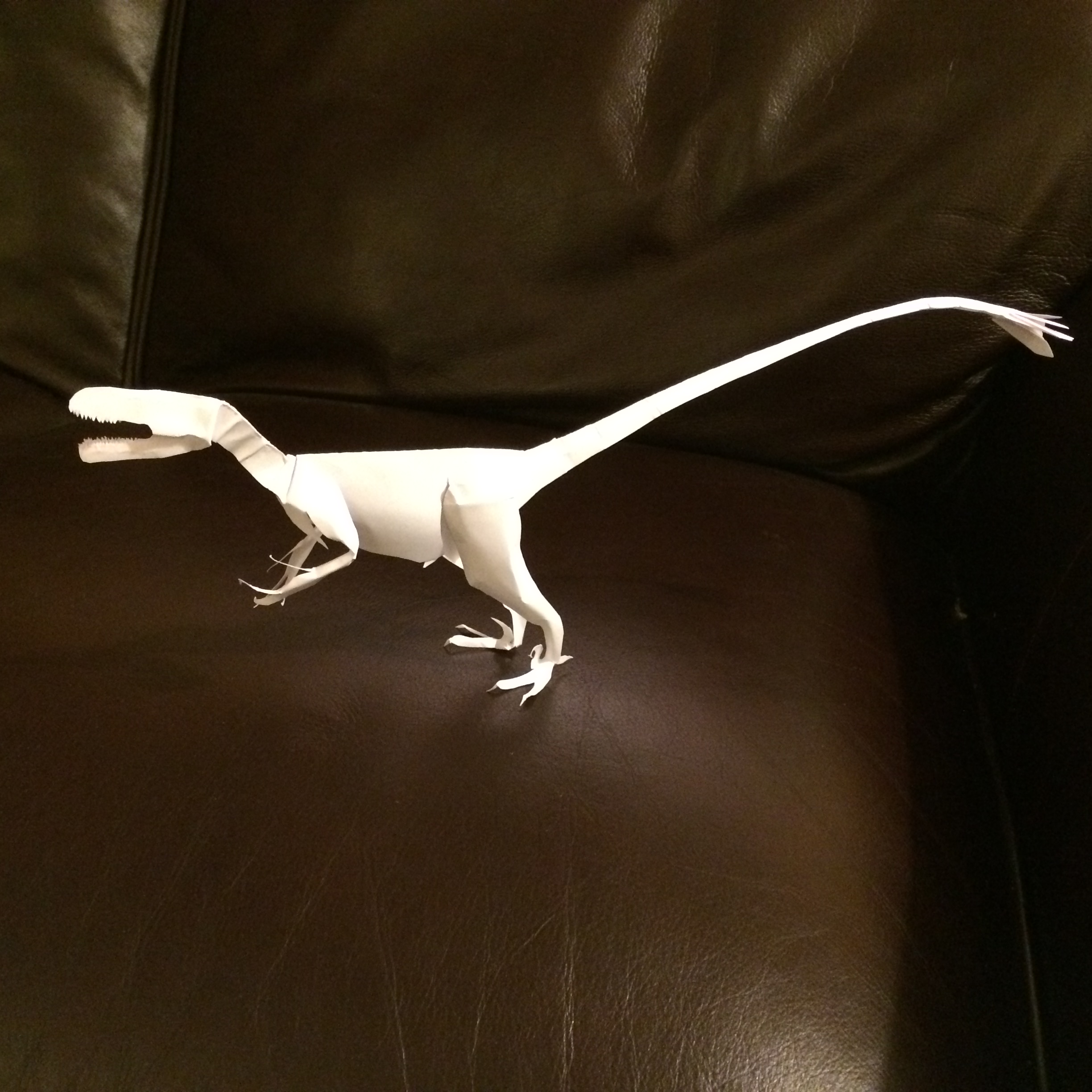 Velociraptor - Paper Cut 14"
A decent example of my own unique artform.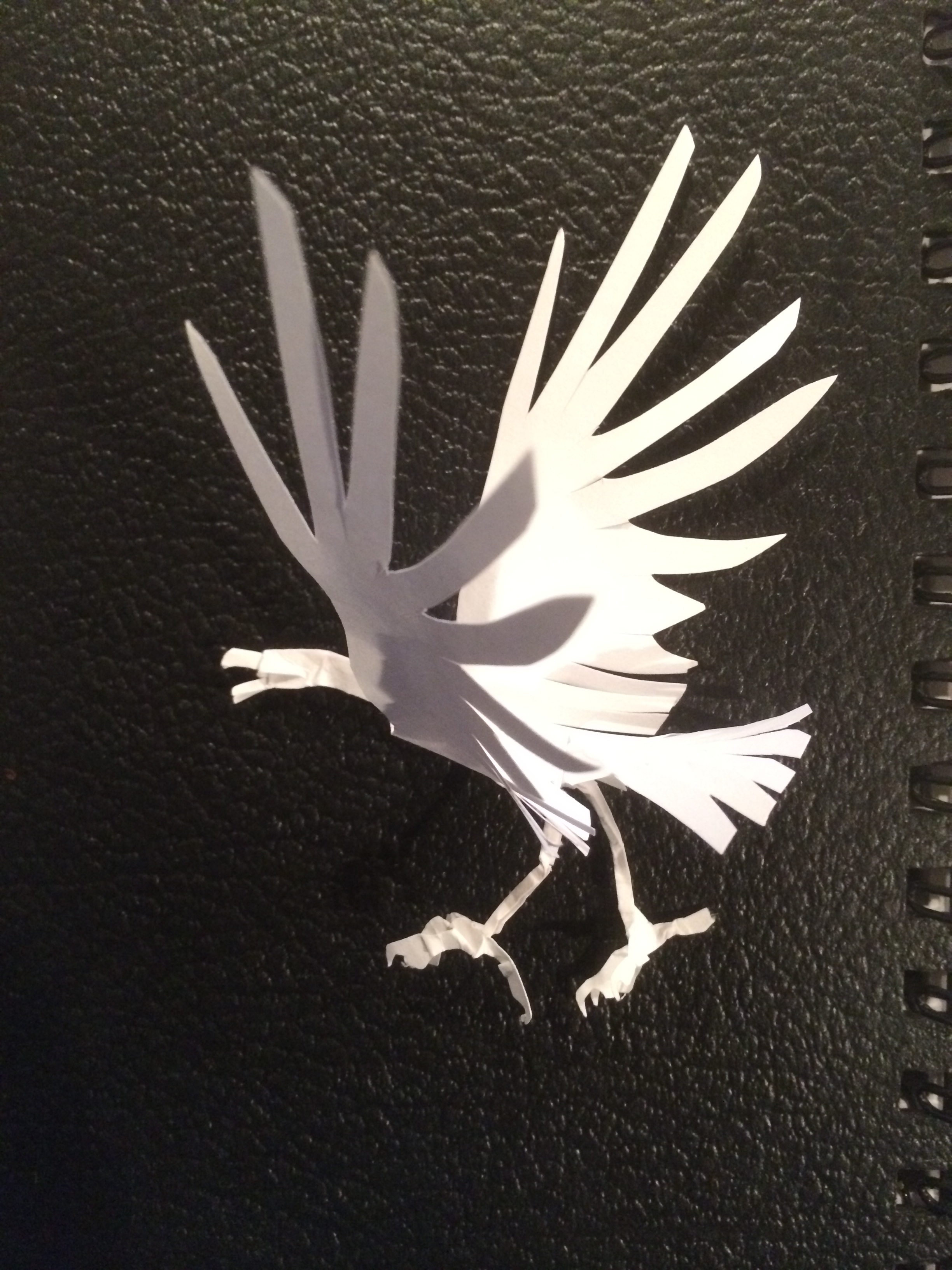 Papercut Eagle
This is my claim to fame, IMO. I think in kindergarten or 1st grade, I got an origami book. But, it was very unorthodox, using multiple sheets and gluing them together. Well, I ran with it and developed my own unique paper craft style of folding a piece of paper, cutting the outline (no stencil, just by eye) of an animal (usually birds or dinosaurs), and then using various folding techniques to give shape. When I was young, I would make hundreds of these animals, recreating the nature documentaries I saw on TV like huge herds roaming through the living room. I call this technique "papercut" (I was only five or six!), but it is similar to kirigami and origami.
Tassel Bird
Eagle
Origami Giraffe-Swan
Another design from Robert Lang. I realized that my pad of Origami paper is all patterned (no plain sheets), so I had to make do. :D
Origami Sea Turtle
This is a design from Robert Lang, a physicist and master origami designer. I really like his work since he brings science and art together.