Ceramics
Any of my pottery, ceramic, and related sculpture arts
Yellow in Blue Anthozoan
Floral Vase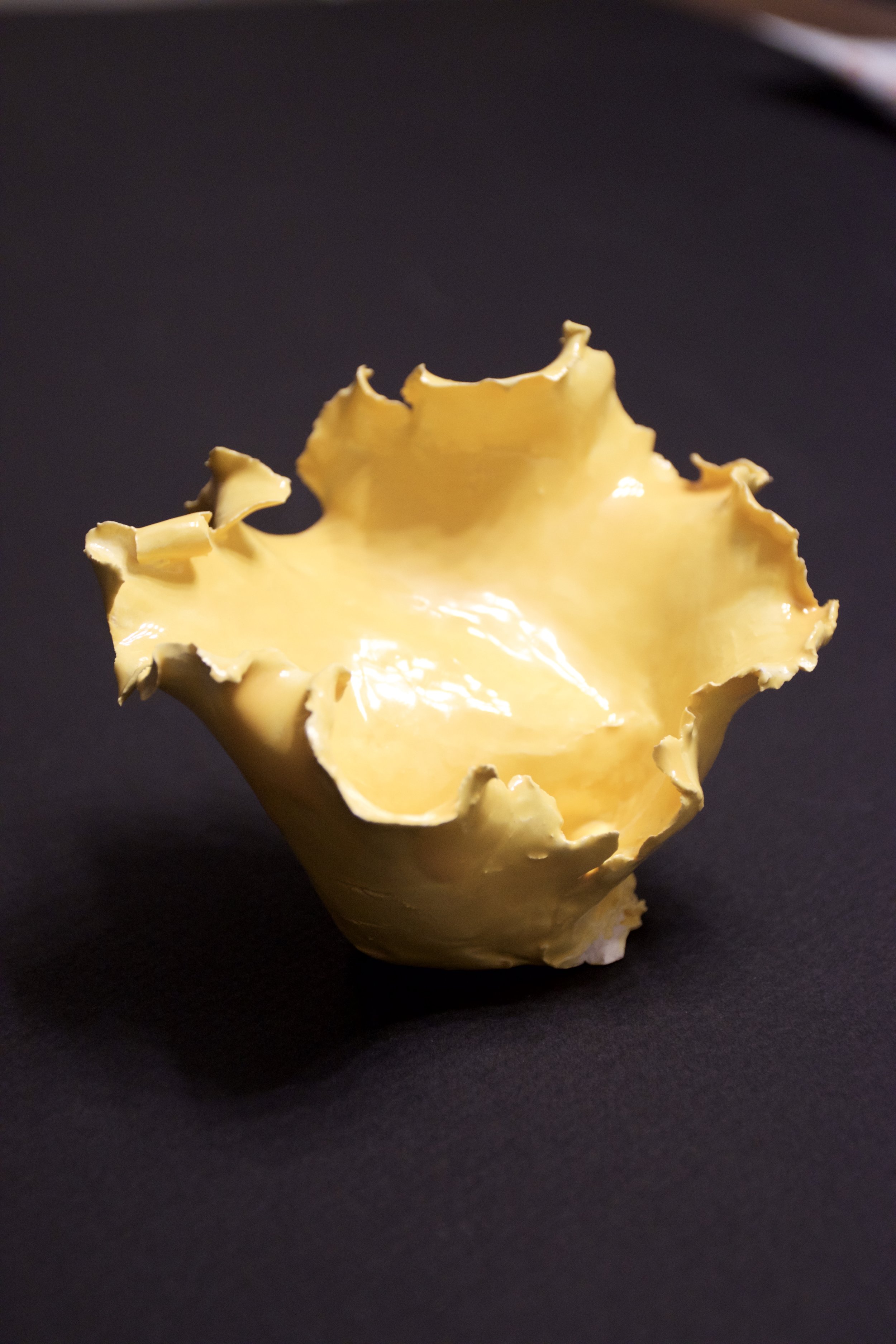 Yellow Leather
This small sculpture is in the rough shape of a leather coral (Sarcophyton) which has a very undulating shape, but I took the undulations at step further with very delicate edges like flower petals, which is appropriate considering corals are "Anthozoans" (Greek for "flower animals"). I created it from a rolled out disc (drawing on making chapatis with my mother) that I then folded like a cone and crushed at the bottom for structural support. It was sold on www.saatchiart.com
Mushroom corals
Continuing on with my Anthozoa ceramic series, these are based on "mushroom corals" of the genus Discosoma. They are very common in the marine aquarium hobby and look very much like little plates. They are closely related to anemones, and the central opening is their mouth.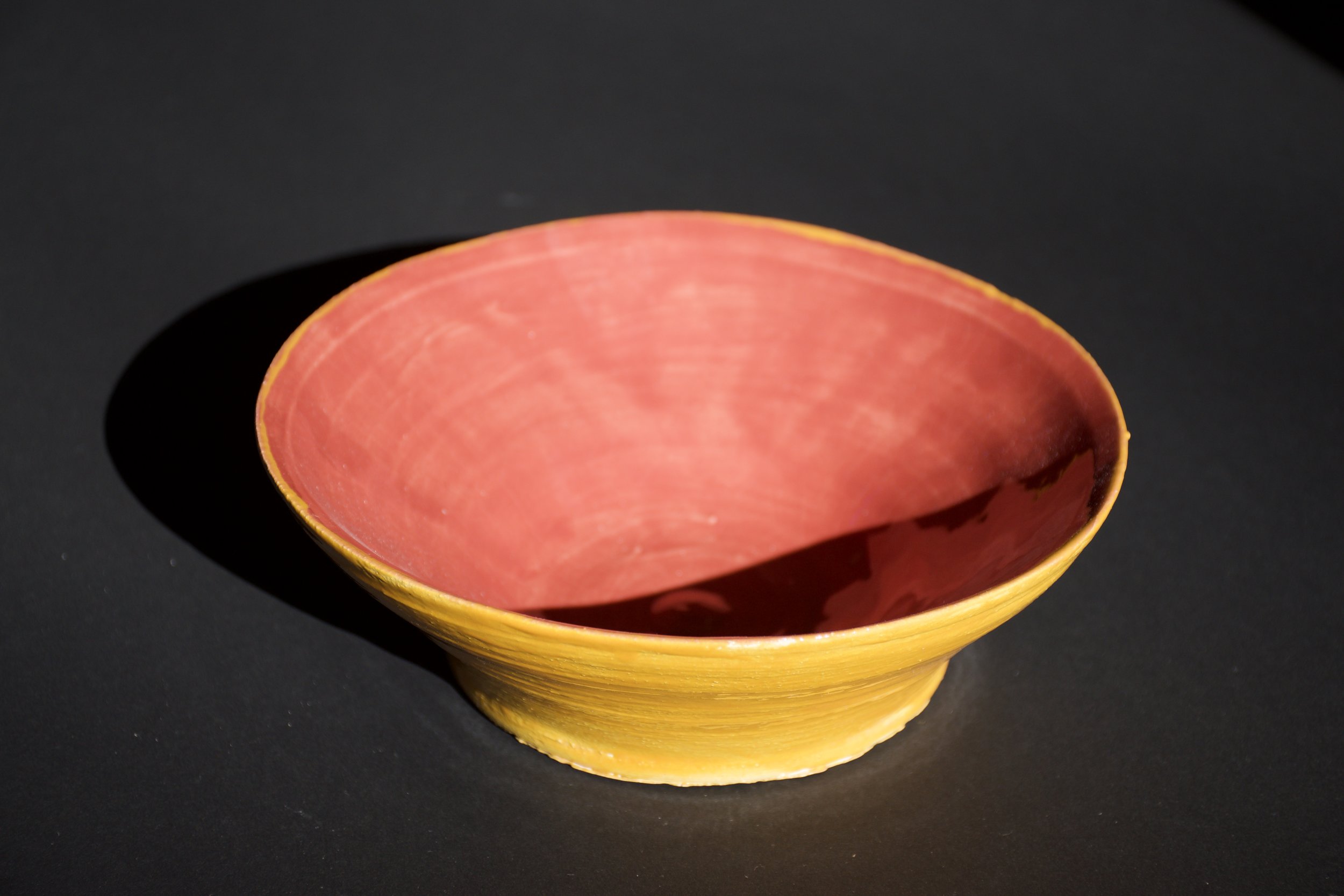 Red in Yellow bowl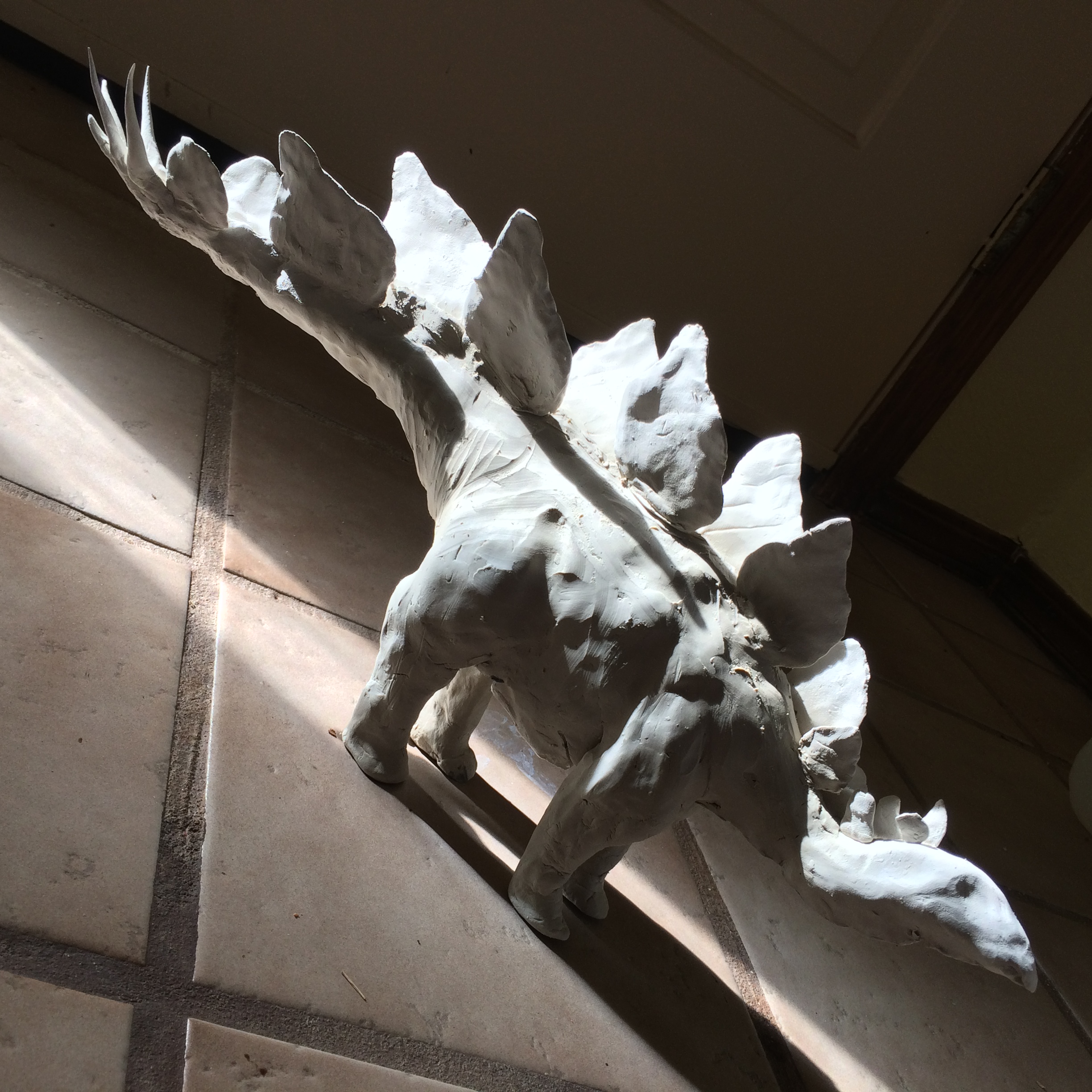 Porcelain Stegosaurus (unfired)
I made this quite detailed sculpture one evening just to see how accurate I could get from a few skeleton reference images. However a few of the plates fell out while drying, so I need to redo it before firing.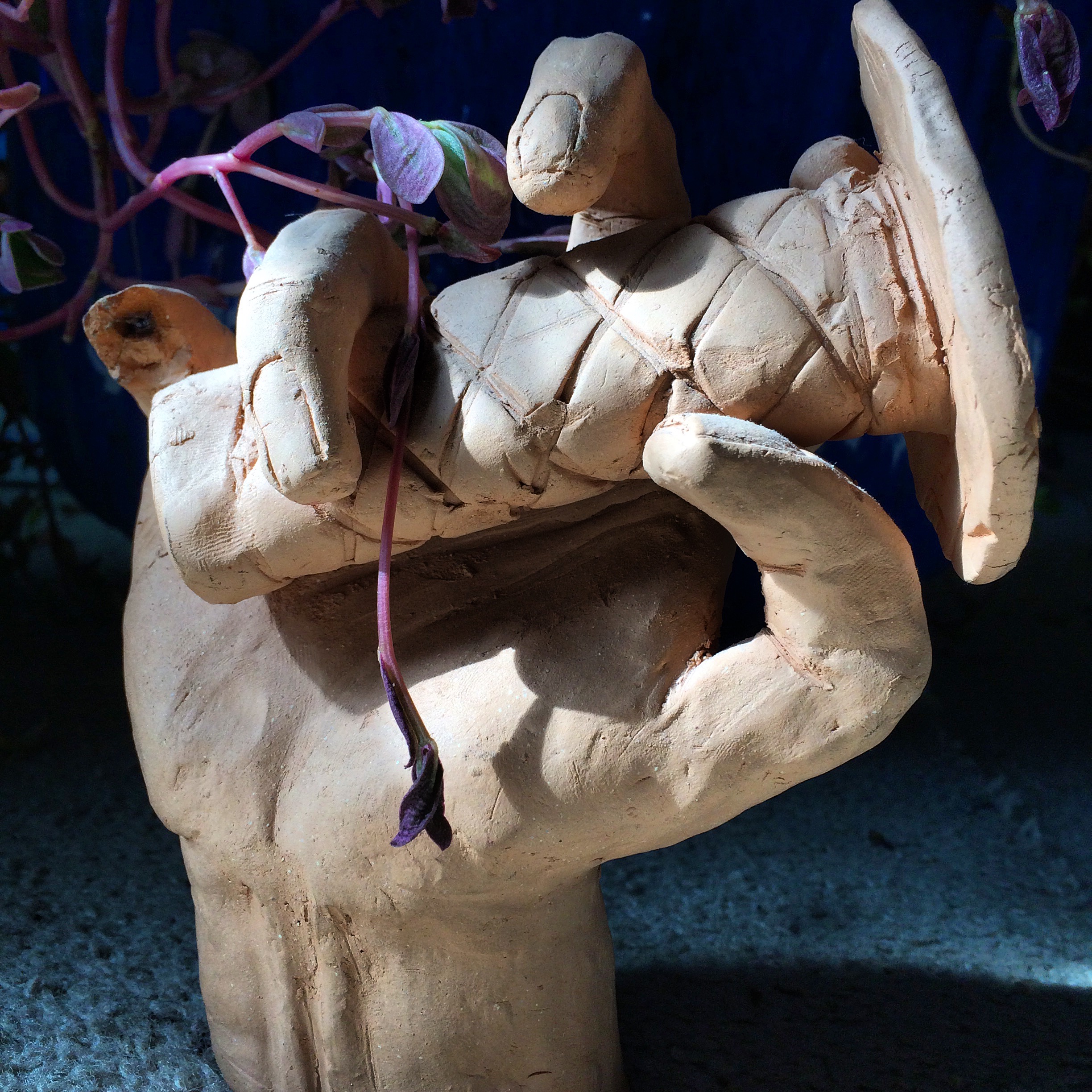 Samurai
I made this ceramic sculpture in 9th grade art class. The pinky blew off in the kiln because I thought I could use a toothpick to stabilize it, haha!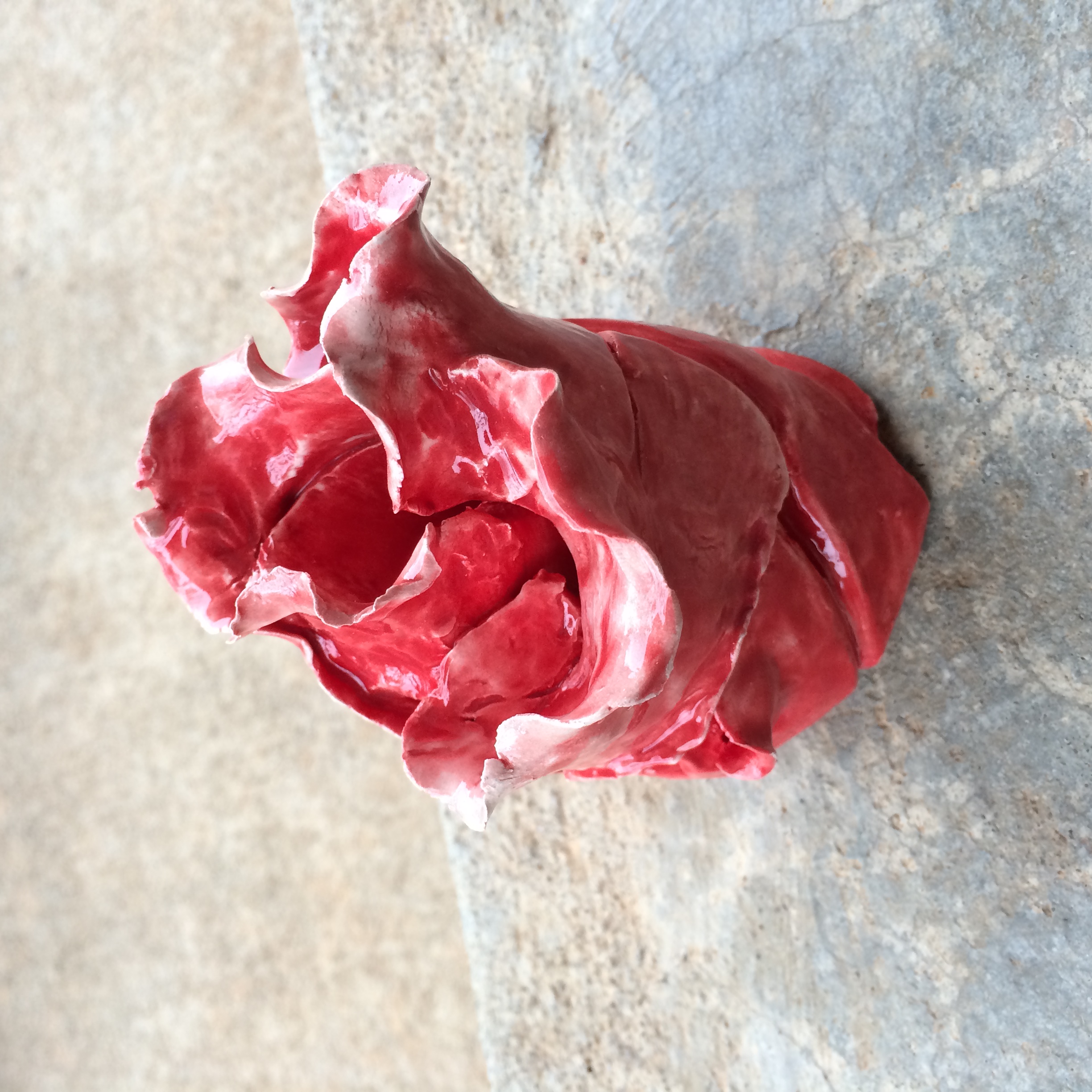 Abstract Rose
A glazed piece I made from strips of modeling clay that were interwoven and then shaped at the top to look like petals.